In 2003 Peggy Doster bred X-Pertise Skye's The Limit to X-Pert Beers Big Storm. June 29, 2003 puppies were born. CH X-Pertise Eye Of Storm "Tranquility" and CH X-Pertise Red Storm Rising "Clancy" are from this litter.
X-Pert Beers' Big Storm
CH X-Pert Beers' Powerpacs Image
X-Pert Beers' Pisces Powerpac
X-Pert Indian Raid's Aubra
CH X-Pert Beers Rufhaus Tanya
CH Sindelar's SonnyBoy Of Tara
CH X-Pert Hurricane Hanna
X-Pertise Skye's The Limit
X-Pert Beers' Popeye's Bandit
X-Pert Beers' Tony's Popeye
X-Pert Beers' Annie Oakley
CH Country Haven Redsky At Dawn CD CGC TDI
CH X-Pert Beers Powerpac Image
Willynwood Roxy Marie
X-Pertise Skye's The Limit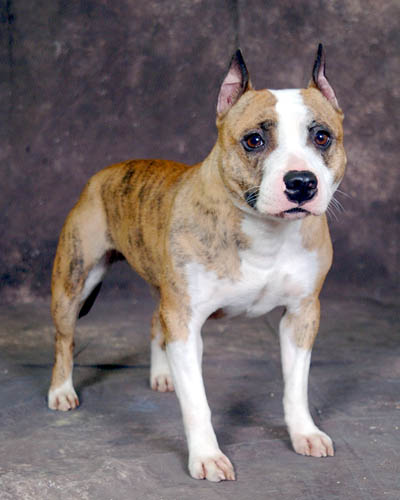 In 2004 I decided to concentrate my Lamasko X-Pert breeding program on TCH Bogancs Szedo Emir FT-BL TR. He is outstanding specimen himself and I already had some very nice litters by him before 2004. Having Cliff's words in my head "I wasn't limited by breeding too close when I bred, because what I was using was so much outcrossed...", I decided to inbreed on Emir and use one of his daughters from outcrossed combination. So, in March 2004 Emir's daughter CH Lamasko Angel Jr was bred back to Emir. You see, that was inbreeding I-II on Emir. On May 13, 2004 Lamasko Punxsy Phil and Lamasko Polina were born. Seems old Henry genes clicked well there.
TCH Bogancs Szedo Emir FT-BL TR
Essex X-Pert Tango
CH Essex Black Szabo SchH I
CH X-Pert At Essex
Baby Dolly
Hagele's Mac Arthur
Essex X-Pert Brindle Bella
CH Lamasko Angel Jr
TCH Bogancs Szedo Emir FT-BL TR
Essex X-Pert Tango
Baby Dolly
Lekkou Angel's Star
INT CH Sindelar's Gock Of Max
Alma
CH Lamasko Angel Jr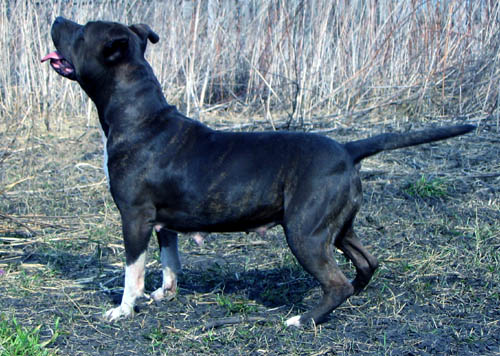 I bred X-Pertise Svetlana's Gee Gee to Emir as well. On May 28, 2004 Lamasko Napoleon was born there.
TCH Bogancs Szedo Emir FT-BL TR
Essex X-Pert Tango
CH Essex Black Szabo SchH I
CH X-Pert At Essex
Baby Dolly
Hagele's Mac Arthur
Essex X-Pert Brindle Bella
X-Pertise Svetlana's Gee Gee
X-Pert Beers' Popeye's Bandit
X-Pert Beers' Tony's Popeye
X-Pert Beers' Annie Oakley
CH Country Haven Redsky At Dawn CD CGC TDI
CH X-Pert Beers Powerpac Image
Willynwood Roxy Marie